Profile

Free Account
Created on 2010-09-03 20:42:57 (#579222), last updated 2011-05-03 (332 weeks ago)
104 comments received, 2 comments posted
58 Journal Entries, 3 Tags, 0 Memories, 9 Icons

About

Mini Bio
I'm standing under an oak tree,

plotting your demise.



"One of these days I'm actually going to apply myself and the world will be screwed." - Anders Hudson
This journal is, for the most part, Friends Only.
It shows the many facets of myself, totally unfiltered and sometimes brutally honest.
At times I may go on rants that I may not even entirely agree with myself, but will do so just to vent.
Not so much politics, but just my general views on life/people/the world, random thoughts (even the fleeting ones), my fetishes, moments of total and unabashed ego-tripping, and things that simply irritate me.
That said, some of the subject matter in this journal may even be considered horribly offensive to some people, so if you happen to be easily offended, this place is not for your eyes, and you should leave now.
On the less offensive side of things (though that also depends on who's reading) I'm also really into my Germanic heritage. I like to talk about it and post neat stuff I find that pertains to it. I also want to try to help preserve the traditions of my culture.
This does not mean supremacy of any sort, but pride in my European roots and my family's traditions.
If this offends you for some odd reason, leave now.
If you add me and I don't actually know you in real life or you are not someone I have come to trust in another community, I won't be adding you back.
Also, if your journal looks at all suspicious, I will probably
ban you as well.
That is all.
Keep calm and carry on.
End transmission-----------------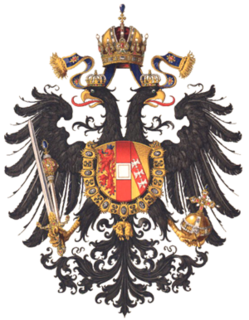 Die Stärke. Der Ruhm. Wir fühlten unbesiegbar.

Connect
18th century
,
1930's-40s style shoes
,
1930s germany
,
1930s hats
,
1940s hats
,
abandoned places
,
absinthe
,
adam and the antz
,
adam ant
,
alberto vargas
,
alphonse mucha
,
aristocracy
,
art
,
art nouveau
,
austria
,
bakelite
,
battlestar galactica
,
bdsm
,
beau brummell
,
beauty marks
,
berzerker
,
betty grable
,
books
,
burlesque
,
bustles
,
catwoman
,
chrome
,
clara bow
,
claudette colbert
,
clothing design
,
comics
,
corsetry
,
corsets
,
dancing
,
dangerous liasons
,
david bowie
,
diamonds
,
dior
,
dita parlow
,
doctor who
,
drawing
,
edith wharton
,
eisenberg
,
erotica
,
false eyelashes
,
farscape
,
feather fans
,
feathers
,
fetish modeling
,
fishnet stockings
,
foreign horror films
,
fox fur
,
fred astaire
,
full fashioned seamed stockings
,
garmarna
,
garters
,
george petty
,
german uniforms
,
germania
,
germans
,
germany
,
ginger rogers
,
glenn miller
,
glitzkrieg burlesque
,
gloves
,
goldfrapp
,
gormenghast
,
gummy worms
,
guns
,
gypsy rose lee
,
hats
,
highwaymen
,
historical costuming
,
jayne mansfield
,
jean harlow
,
john singer sargent
,
latex
,
leni riefenstahl
,
lilian harvey
,
lingerie
,
lipstick
,
love
,
lovesick corsets
,
lucy westenra
,
madame pompadour
,
madame x
,
mamie van doren
,
marie antoinette
,
marilyn
,
marlene dietrich
,
martinis
,
millinery
,
movies
,
mozart
,
nazis
,
norns
,
norway
,
opera
,
opera gloves
,
ostrich feather fans
,
ostrich feathers
,
pasties
,
patent leather
,
philosophy
,
photography
,
pin curls
,
pin up
,
plunkett and macleane
,
ragnarok
,
red lipstick
,
rhinestones
,
rita hayworth
,
rococo
,
sally rand
,
sally rand fans
,
sateen
,
scandinavia
,
seamed stockings
,
sewing
,
sex
,
silent films
,
sokkmonkey
,
steerpike
,
stilettos
,
stockings
,
swarovski
,
sweden
,
swing dancing
,
swing music
,
the moulin rouge
,
tilt hats
,
tim burton
,
top hats
,
tricorn hats
,
v for vendetta
,
valhalla
,
vamps
,
vaudeville
,
veronica lake
,
victorian era
,
vikings
,
vintage fetish
,
vintage glamour
,
vintage hair
,
vintage photos
,
virginie gautreau
,
wehrmacht
,
writing
,
ww2 reenacting

People
[View Entries]

Communities
[View entries]

Member Of (2):

Subscriptions (3):

Administrator Of (2):

Feeds
[View Entries]

Subscriptions (0)

Linking
To link to this user, copy this code:
On Dreamwidth:
Elsewhere: